"Smooth, Shave-Free Skin"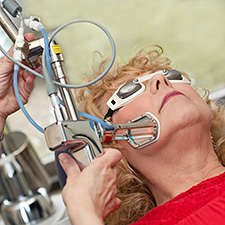 The hair on your head accentuates the more desirable parts of your appearance. However, body hair can be troublesome and inconvenient, especially for those with busy, active lifestyles. Where it is shaved repeatedly, hair becomes stiffer over time, requiring more pressure on the blade to get the same results. That can lead to unsightly skin cuts, skin irritation, shaving bumps, and ingrown hairs in highly sensitive skin areas. Stray facial hairs can constantly re-root, requiring diligence and constant painful plucking.
If you want to "ban the blade" or are just looking for smoother skin without hair maintenance, then Laser Hair Reduction is for you.
If you are interested in learning more about our Laser Hair Removal treatment, call 614-888-6833 today to schedule an appointment.